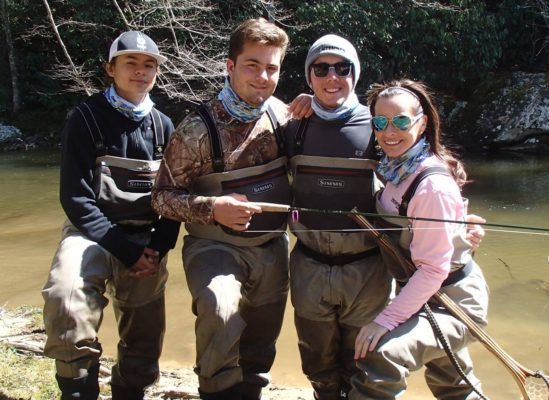 Welcome to Mountain Troutfitters!
We want to take you on the Fly Fishing Trip of a Lifetime!
If you are looking for an exciting, but relaxing day outside, fly-fishing is for you. We keep it exciting, enjoyable, and stress-free.
Bring along the kids, or enjoy a romantic day with someone special. Bring a friend, or leave them at home.
We will help you have a memorable day that you won't forget.
Book Now!
Reasons to Visit Linville
Located in the heart of the Appalachian Mountains, we are at the center of the oldest mountain range in the World.
We have many different options for year round fishing. In the summer, we can fish for High Elevation Appalachian Brook Trout, Smallmouth Bass or Large Tailwater Trout. We are one of the few places in the Country where you can fly-fish year round.